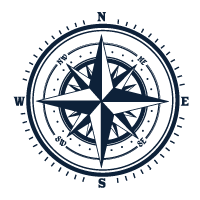 Contact Us
Email or Request Form
Shipping Note:
Most sails may be shipped at a reasonable cost by keeping the package size to a minimum. Remove any lines, battens, and removeable hardware prior to flaking the sail, roll it up into a compact brick the size of the box. Upon receipt we will do a full inspection and verify the estimate prior to starting work.
A Few Sailing Links:
Red Sky by morning, sailor take warning.
Red Sky at night, sailor's delight.